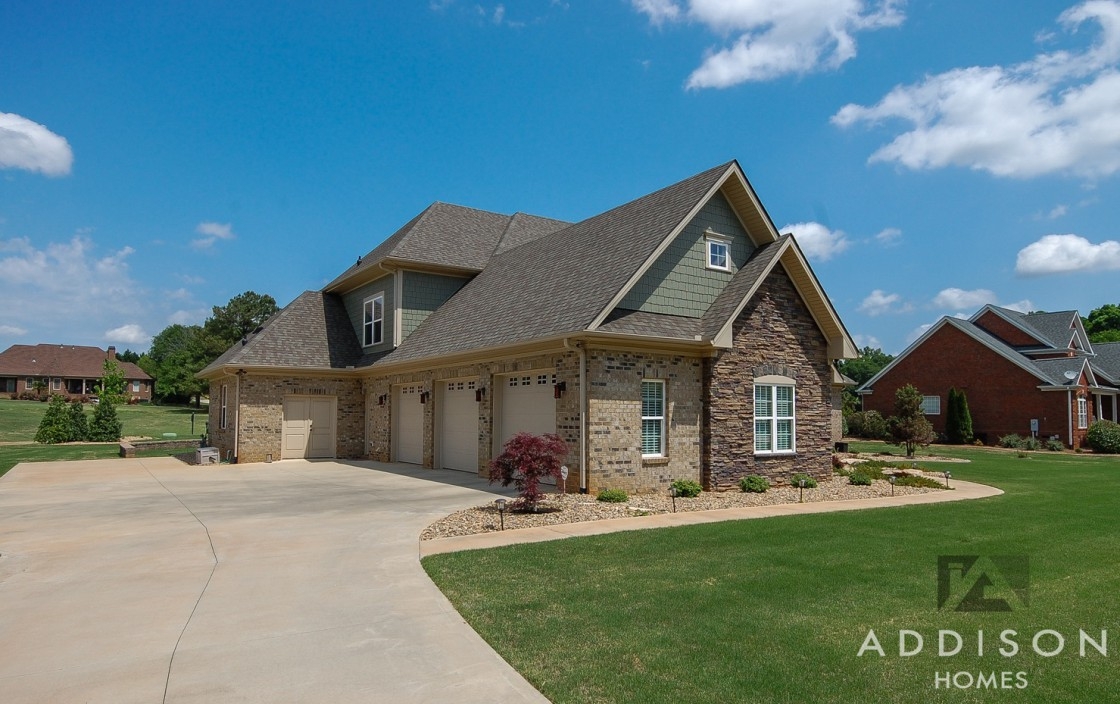 At Addison Homes, we believe that everyone from Greer to Greenville should be able to enjoy a high performance home. But not everyone knows the value these exceptional properties can provide for homeowners in South Carolina, so as experts in high performance homes, we're here to share how you can benefit from embracing high performance.
Learn more about why high performance is so important from the expert team at Addison homes, your local home builder!
The Benefits of High Performance Homes
High performance is the signature benefit of working with Addison Homes to build your dream house. While these properties are an investment upfront, many homeowners save thousands over the course of their lifetime in a high performance home due to: 
Greater Energy Efficiency
While some regular Greenville builders might work to get a house completed at lightning speed, you'll be paying for that rushed job for years to come. From pests to high heating and cooling costs, a cheap home can cost more than its price tag indicates!
Energy efficiency typically indicates that a home is air sealed and well-insulated, meaning you'll enjoy consistent comfortable temperatures, less noise infiltration from passing cars, and more. Say goodbye to hot upstairs bedrooms in the summer and ice dams in the winter! By investing in an energy efficient home for you and your loved ones, you'll be healthier and more comfortable year-round. 
Lower Utility Bills
When your air sealing and insulation are in good shape, you'll enjoy fewer drafts and less heat infiltration, meaning that your heating and cooling systems don't have to work as hard to maintain your temperature settings. 
Increased Overall Comfort
When building your dream home, high performance is a major consideration in your house's overall comfort. Your HVAC system works hard to condition the air inside your home, so why let all that clean, conditioned air leak out? High performance means very few (if any!) air leaks, drafts, or opportunities for outdoor temperatures to sneak in and mess with your comfort.
Better Indoor Air Quality
Research shows that as a result of a tightly-sealed building envelope, you'll also enjoy better indoor air quality or IAQ! High performance, customizable homebuilders Addison Homes takes indoor air quality seriously for houses in Greenville, SC.
In healthy homes, you're always breathing clean, fresh air that is free of dust, dander, and particulates that result from normal household activities like cooking and cleaning. Allergy sufferers, those with lung conditions, and just about everyone else loves high performance homes for the comfort and relief they provide compared with ordinary homes.
Simple Maintenance
Not only are high performance homes more durable and offer lower monthly energy bills, but your systems are also likely to require fewer repairs due to system stress, and they'll need to produce less conditioning to keep your spaces comfortable, potentially extending their lifespan. This often makes maintenance more simple.
Furthermore, Addison Homes are built to DOE Zero Energy Ready Home standards, which means our homes are durable. Your property will outlast every major weather event that hits your area with minimal to no water, wind, and hail damage. 
Build the Efficient Home of Your Dreams with Addison Homes!
If you're looking for a trusted home builder in SC, look no further! Addison Homes has built dozens of green energy homes and high performance homes in Greenville, and yours could be the next dream home to come alive. 
Learn how a high performance home can benefit your whole family. Call 864-848-2667 or contact us online today!