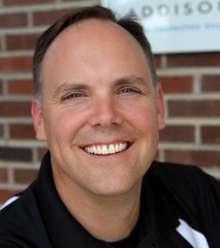 Todd
Usher
Todd is all about the big picture, growing Addison Homes into the leading Greenville SC builder of Healthy HighPerformance Homes. Todd earned a bachelor's degree in Packaging Science as well as an MBA from Clemson University. Before building his own company, he worked in technology development and sales in the Chemical Division of Milliken & Company.
The first builder in the United States to earn the National Association of Home Builders' Master Certified Green Professional designation, Todd holds a variety of industry credentials including EarthCraft House™ Technical Advisor, Energy Star® home energy rater, LEED® Accredited Professional, LEED for Homes® Green Rater, National Green Building Program™ Accredited Verifier for the NAHB Research Center, Certified Aging in Place Specialist, Graduate Master Builder and South Carolina Certified Master Builder.
Todd served as President of the Home Builders Association of Greenville in 2008 and is now an NAHB National Director and South Carolina HBA Education Chairman. He serves on the Industry Advisory Board for Clemson University's Department of Construction Science and Management, where he encourages the next generation of builders to pursue green building, and he is part of the Best Practices Research Alliance, a collaborative effort to foster innovation in high-performance construction and smart energy homes.
Dedicated to community service, Todd is secretary of Greenville Forward, a group dedicated to enhancing the community's quality of life, and also serves on the board of TreesGreenville, a group dedicated to planting trees in Greenville County. He is past chairman of the Greenville County Planning Commission.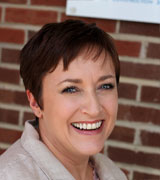 Caroline
Harvey
Caroline is all about business, bringing a brisk efficiency to Addison Homes' in-house operations. She oversees day-to-day office functions for the Greenville SC builder while also managing warranties and coordinating relationships with trade partners and vendors.
A native of England, Caroline has studied French, Spanish and German — and she holds a degree in International Business Studies with Languages. She immigrated to the United States 15 years ago, then settled in Greenville in 2006.
Past employment includes Cytec Industries, International Paper and Connecticut Containe