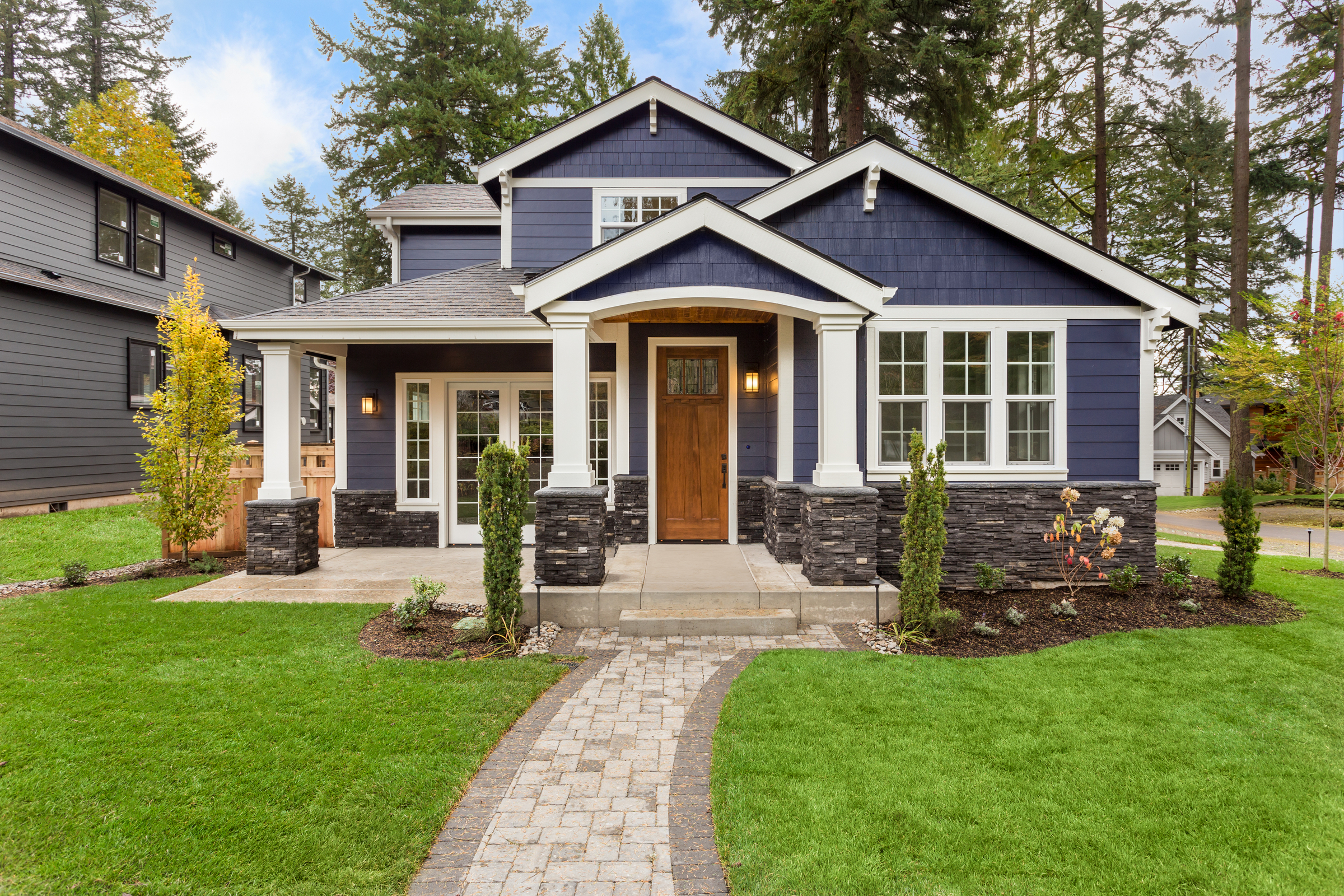 Our houses are much more than just buildings—they're the backdrop to our entire lives. From everyday activities like homework at the kitchen island and weeknight dinners to special moments like birthday parties and holiday rituals, so much of our lives happen at home. 
Given the essential role our homes play in our lives, it doesn't make sense to live just anywhere. You want to live in a thoughtfully designed house that provides a safe, healthy, and comfortable environment for your family. 
At Addison Homes, we call this Dwelling Well. It's a concept that's at the heart of our building philosophy, and it ensures that you get a lifetime of value and enjoyment from your new custom home.
Beautiful Home Designs that Improve Your Quality of Life 
Aesthetics are undeniably important when it comes to custom home building. But your house shouldn't just be beautiful—it should be functional, too. Addison Homes brings form and function together to give you a beautiful house that's designed to improve your quality of life. Our custom homes feature: 
Open, integrated spaces 

Comfortable flowing layouts 

Natural light 

Universal design 

Outdoor living areas 

Noise-reducing insulation 

And much more 
We build around your needs and incorporate custom, personalized features to make your new house feel like home - for life. 
Energy Efficient Homes that Save You Money 
Addison Homes takes building performance and energy efficiency to the next level with our Healthy, HighPerformance Homes. We build zero energy ready homes to the highest efficiency standards using sustainable building technologies, and we can also build to Active Star and LEED for Homes standards. Your new house will reduce energy and water waste so you can save on your utility bills without sacrificing an ounce of comfort.
If you're looking for an award-winning, high-performance home builder in the Greenville area, give Addison Homes a call. We are the only Upstate energy efficient home builder building 100% of its green homes to comply with the rigorous national performance standards. We can build you a house that will save you money! 
Clean and Healthy Indoor Air 
To Dwell Well, you need to be in a safe and healthy environment, and that means good indoor air quality. Addison Homes are independently certified to meet the EPA Indoor airPLUS® standards and will help keep your air free of mold spores, radon, carbon monoxide, VOCs, and many other harmful contaminants. 
Healthy indoor air quality is good for your entire family, and it's especially important if you have family members with respiratory conditions like asthma. Dwelling Well in a home with good indoor air quality means less coughing and easier breathing! 
Durable Homes with Low Maintenance Requirements 
You can't Dwell Well in a house that was built to fall apart. Addison Homes are built to last using advanced green building technologies, durable materials, and quality craftsmanship. Greater durability means lower maintenance costs and less upkeep, and it also means better protection against storms. 
Affordable Homes that Provide Excellent Value 
Value is integral to the Addison Homes building philosophy. We are an affordable custom home builder in Greenville, SC, and we are able to offer outstanding benefits without an outrageous price tag. We'll help you maximize your budget so you get the absolute most value out of every dollar spent on your custom home. 
Dwell Well in your own custom, energy efficient home. Call 864-848-2667 or contact us to learn more.