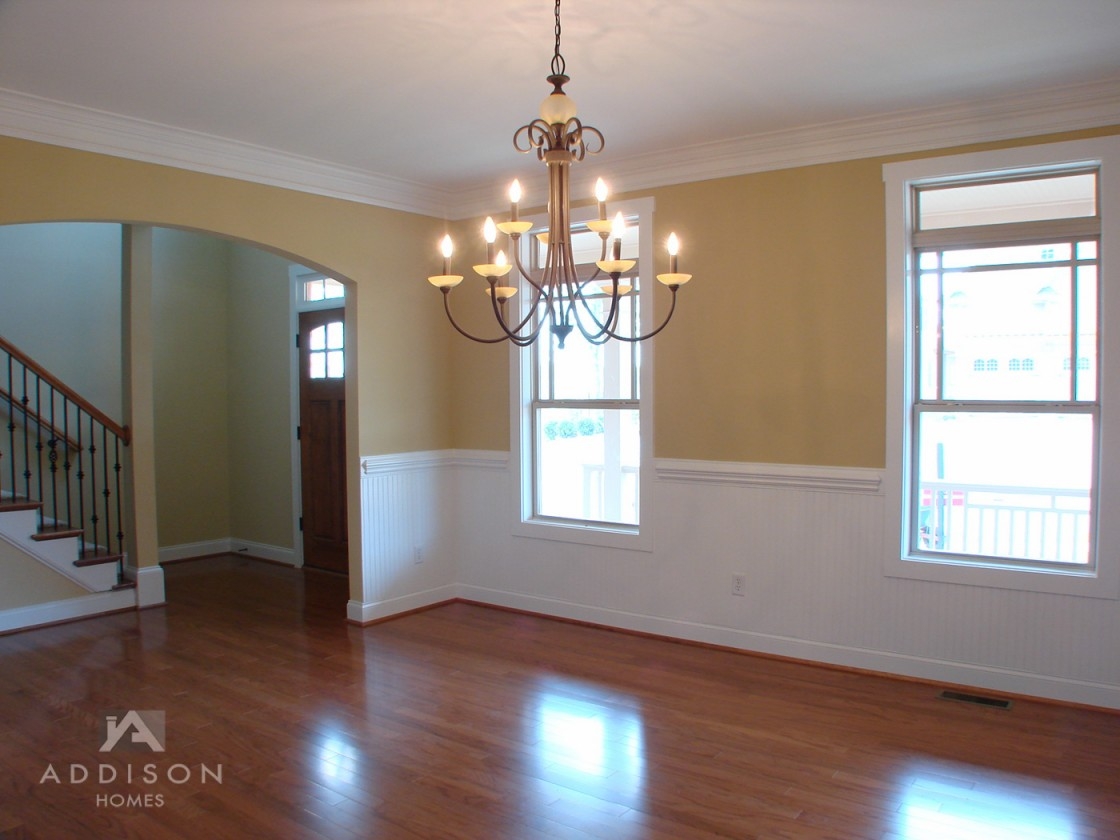 For centuries, home builders have relied on dimensional lumber to frame floors. But although dimensional lumber has its advantages, it also has many drawbacks and is a limiting factor when it comes to high-performance, sustainable building. 
Today, engineered floor systems like I-joists and floor trusses are giving conventional floor-framing systems a run for their money. At Addison Homes, we utilize engineered I-joists and floor trusses in our home plans because of the many advantages they offer over traditional dimensional lumber systems. 
1. Your Foundation Will Never Settle 
Engineered I-joists are stronger than traditional dimensional lumber and lead to greater structural integrity. We create a solid foundation from the ground up by installing engineered I-joists over engineered lumber drop beams, which rest on foundation piers that sit on concrete footings with steel rebar. The result is an extremely strong, durable foundation that will never settle. 
2. Your Floors Won't Bounce or Squeak 
Have you ever walked on a floor in an older house and felt like it was bouncing underneath your feet? That's the result of a dimensional lumber flooring system. Engineered lumber is incredibly stiff and won't develop that springy, trampoline feeling. 
Natural dimensional lumber can also twist and bow, which can result in a very squeaky floor. With an engineered floor system, you won't have to worry about that.
3. You Can Build Bigger Rooms 
Engineered I-joists and floor trusses can span much greater lengths than traditional dimensional lumber. This allows us to build much larger, uninterrupted spaces and expands the design possibilities for your custom home. 
4. Run Plumbing, HVAC & Electrical Through Your Floors 
Open-web engineered floor trusses are designed with a lot of open space that allows us to run ductwork, plumbing, and electrical through the floor system. This allows us to keep mechanicals inside the building's conditioned (heating and air conditioned) envelope, which is extremely important for energy efficiency, performance, and indoor air quality. 
5. Use Sustainable Building Materials 
Engineered flooring systems are more sustainable and environmentally friendly than conventional lumber, which makes them ideal for your green custom home build. At Addison Homes, we are committed to building in the most environmentally friendly way possible; by using engineered floor systems, we can build durable, long-lasting homes that have minimal impact on the environment. 
Build Your Custom Dream Home in Upstate South Carolina 
Addison Homes utilizes sustainable building materials and technologies to build Healthy, HighPerformance Homes in upstate South Carolina. We adhere to a building philosophy that uplifts the health, durability, and energy efficiency of every home we build while using locally sourced, sustainable materials. By choosing engineered floor framing systems over dimensional lumber, we're able to increase the design potential, structural stability, and sustainability of your new custom home. 
If you're thinking about building a new construction home in Seneca, Greer, Clemson, Easley, or Greenville, SC, let Addison bring your dreams to life! 
Build your custom dream home in upstate South Carolina. Call 864-848-2667 or contact Addison Homes to learn more.