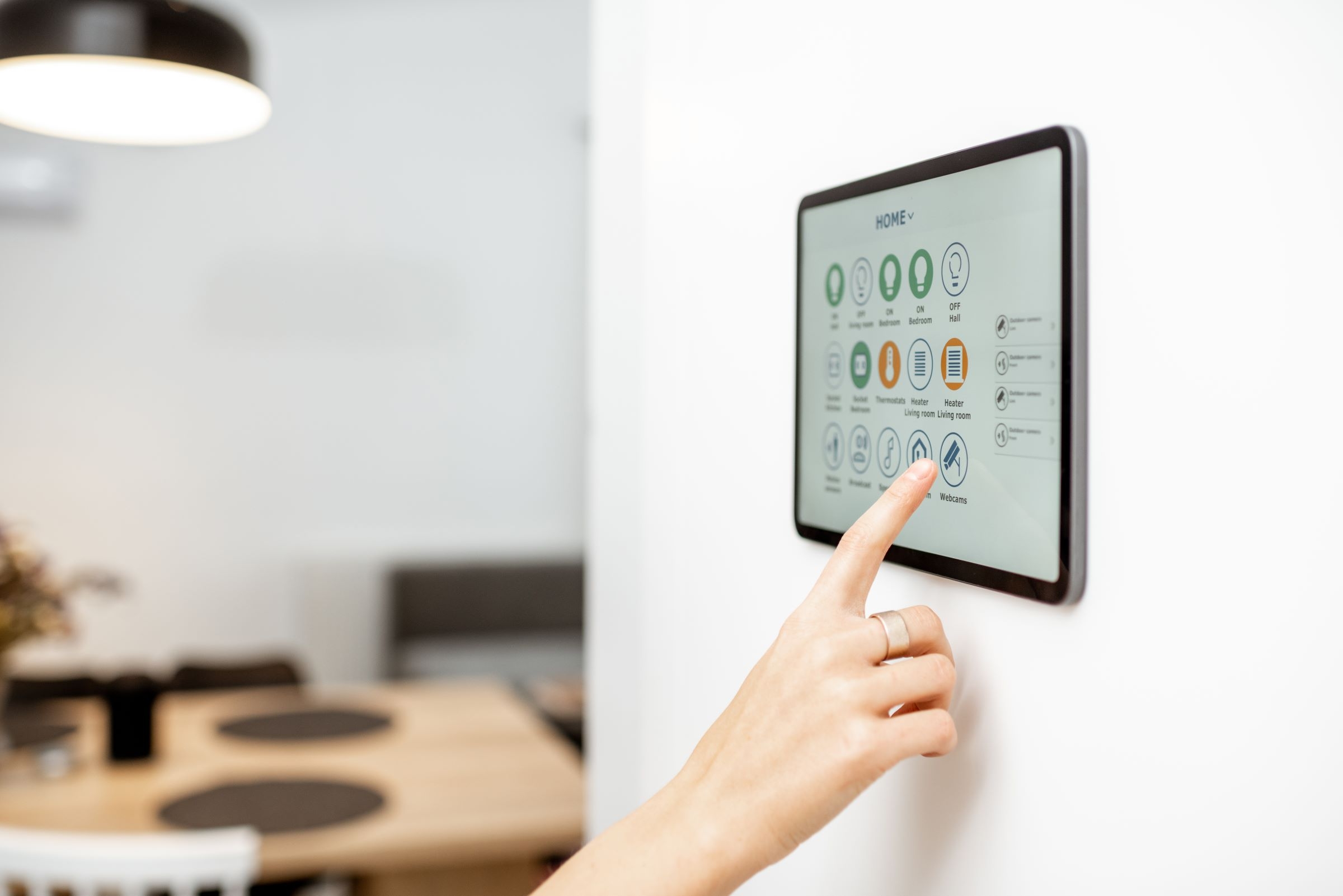 Simple, affordable wireless is making the long-predicted smart home a must-have, with new wireless devices designed to make home life easier, healthier, safer, and, yes — more fun. 
Growth in smart home technology is thanks mostly to affordable wireless technology. Smart home tech devices now cost a fraction of what they did a few decades ago, and most offer a simple smartphone or tablet control interface. Addison Homes is proud to be one of the best home builders in South Carolina, building zero energy ready homes that utilize advanced smart technology to improve comfort, energy efficiency, indoor air quality, convenience, and more.  
What Are the Benefits of Smart Home Technology? 
Today's devices offer tangible lifestyle benefits. For instance, whole-house automation systems such as those from HomeControl manage lighting, security, temperatures, and energy consumption, all from a single app. 
Low-cost, entry-level alarm systems like those from SimpliSafe start with basic security and are easily expanded as budgets permit.
Automation systems like these are designed to be consumer-friendly, but professional builders often work with technology integrators to install and configure them so everything is ready to use on move-in day.
Smart Technology Can Improve Your Home's Security 
Rather than a complete system, some people prefer to choose from the growing array of stand-alone wireless devices. Many start with home security, such as:
A wireless shade that automatically closes at night

A camera that can be checked from a phone

An expandable security kit that costs just a few hundred dollars.
The fastest-growing security device category is probably the electronic lock, and there are many from which to choose. Examples include the Schlage Sense Smart Deadbolt, which allows homeowners to remotely set temporary entry codes so the cleaner can only get in the house at a certain hour, for instance, and the popular Ring™ Video Doorbell, which lets you use your phone to see who is at the door. The Ring can be connected to a motion detector that alerts you of suspicious activity on the property as well.
Those who worry about whether or not they remembered to shut the garage door will appreciate apps such as LiftMaster that can remotely confirm the door is closed and also alert if/when someone else opens it.
Prevent Water & Fire Damage With Smart Technology Solutions 
Environmental alarms like Delta's Leak Detector can alert you if there's a leaky faucet or water main, while the Halo smoke detector knows the difference between fire and smoke and will call your phone (rather than chirping) when it needs a new battery. More complex systems will automatically turn the water off if there's a leak, or kill the HVAC fan to slow the spread of a detected fire. (These systems require an integrator but still cost just a fraction of what they did 10 years ago.)
Smart Technology Can Help You Save Energy & Improve Comfort 
Smart HVAC controls are also proliferating. For instance, the Nest thermostat learns and automatically meets your temperature preferences and can even talk to your phone's location services to sense when you're coming home so it can turn up the heat. And Febreze makes an air freshener that works with Nest's Home/Away Assist to evenly disperse a scent through the HVAC system. 
Make Life More Fun & Convenient With the Right Smart Tech 
Let's not forget entertainment and convenience. An example of cutting-edge technology in this arena is Amazon's wireless Echo speaker, which recognizes voice commands and will stream whatever audio you request from a variety of internet sources. Can't remember if you need milk? With the Smarter Fridge Cam, you can use your phone from the grocery store to take a look.
Although people may worry about getting all these devices to work together, an electronics integrator — working in conjunction with a professional custom home builder in Greenville, SC — can configure a tablet to control the TV, the heating and cooling, the lighting, and everything else for you.
This is just a small sampling of what home technology can do now, let alone what it will be able to do in the near future. If the benefits of smart home technology don't capture your imagination, consider resale value. If the people at Gartner are correct — and the ever-growing number of smart home gadgets indicates that they are — then it won't be long before buyers discount the lack of smart devices the same way they now discount the lack of a cable TV connection.
In other words, a small investment in your Seneca, Greer, Clemson, Easley, or Greenville, SC home today could really pay off tomorrow. Addison Homes can help you build a new home with advanced smart technology to improve your comfort, energy efficiency, and lifestyle. Check out our gallery to see examples of our work, and click here to learn more about our building process. 
Ready to build a high-performance home in South Carolina? Call Addison Homes at 864-848-2667 or contact us online to learn more about our home plans.