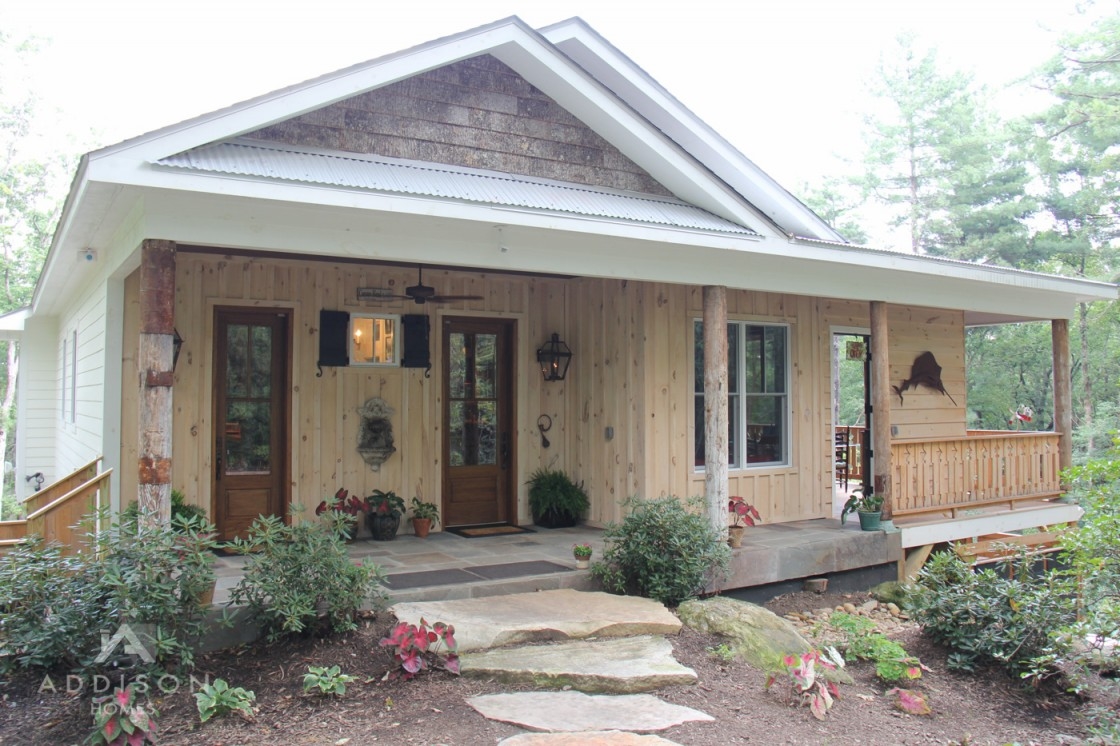 We love our work – and we're delighted to say the editor of a national publication does, too! EcoHome has showcased one of Addison Homes' favorite projects on EcoBuilding Pulse.
A blog featuring the latest green-building news, projects, products and technology, EcoBuilding Pulse spotlights Addison Homes for an interesting challenge atop Caesars Head.
An 80-year-old cabin there burned to the ground, and the owner wanted it rebuilt to look "old" while incorporating resource-savvy building techniques and energy-smart amenities. The result, the Eco editor notes, is an old-fashioned aesthetic blended with high-performing comfort, durability and efficiency that meets EarthCraft House Gold standards.
Read the feature at this link.