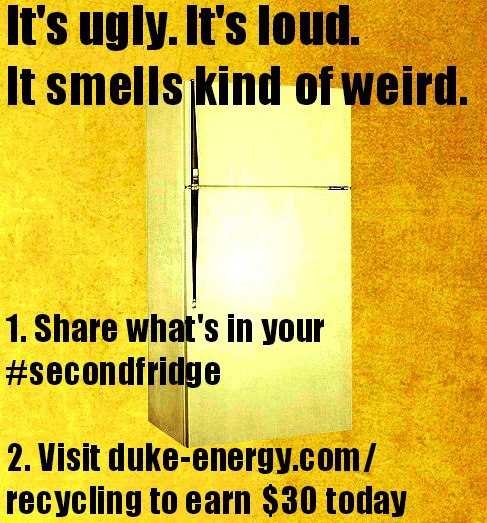 Many – probably most – of us have a second refrigerator, typically an older (read: less efficient) model that we moved out to the garage after purchasing a newer, energy-smart unit for the kitchen.
But even while out of the way, these older appliances take up space and waste excess energy, typically adding $150 per year to your power bill. That's why Duke Energy promotes appliance recycling, partnering with JACO Environmental to offer FREE fridge and freezer pickup. It's quick, convenient and environmentally responsible … plus, you get paid for participating.
Simply schedule your appliance pickup online or call 855-398-6200. Your fridge/freezer is picked up free of charge and 95% of it is recycled (thus keeping harmful materials out of landfills). Then, Duke sends you a check for $30.
Visit this link for more details.