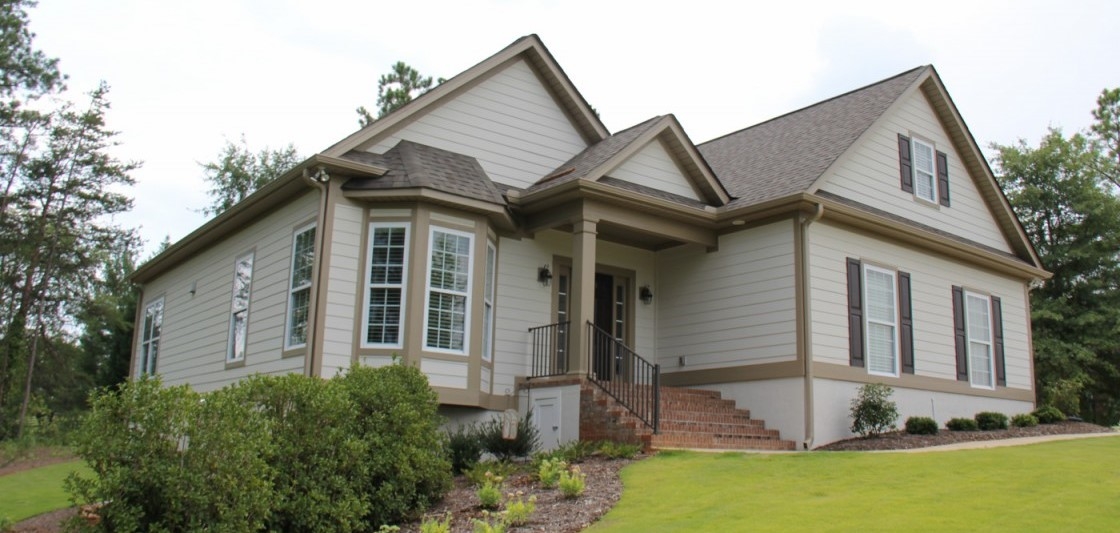 The type of HVAC (Heating, Ventilation, and Air Conditioning) system you install in your new home isn't a decision that you want to overlook. Your heating and cooling system is essential to your home's comfort, health, and energy efficiency, and you should choose an option that will serve you well both now and in the future. 
Here at Addison Homes, we build healthy, energy-efficient houses with ducted and ductless heating and cooling. Let's break down the differences between the two and the pros and cons of each to help you decide which type of heating and cooling system is the best choice for your home. 
How Does a Ducted Heat Pump Work? 
Ducted heating and cooling is the type of HVAC system that you're likely most familiar with. In a ducted system, a heat pump outdoor condenser is connected by refrigerant lines to a central air handler inside the home. The air handler is then connected to ductwork that's installed throughout your home. The ducts deliver heated or cooled air to your living spaces through supply registers in each room. Air from your living spaces is then pulled back into the HVAC system through return ducts so that it can be heated or cooled again. A thermostat is used to control the entire system.
Each Addison home is built by incorporating the best practices of modern building science—many of which are not requirements of the building code and rarely found in residential construction. One of these best practices is that all of the heating and cooling ductwork in your home is located inside the insulated envelope of the home. 
Depending on where you may have lived in the past, the ductwork in your home was likely located outside the insulated envelope, such as in a vented crawlspace (think musty and damp) or a vented attic (think HOT in summer and COLD in winter). While the international building code allows HVAC ductwork to be located in these harsh environments, locating ductwork in these areas results in the risk of air quality issues and energy loss from the temperature and humidity in these areas. At Addison, we design our ducted HVAC systems with all of the ductwork inside insulated, conditioned space. We are passionate about designing homes with HVAC systems that provide superior indoor air quality and comfort. After all, the heating and cooling system is the "lungs" of your home!
Pros of Ducted Heating 
Typically allows for better airflow and circulation 

Entire system can be controlled by a smart thermostat 

Equipment is out of sight, allowing for a more aesthetically pleasing look 

Better control of indoor air quality through central, high-efficiency filters.
Cons of Ducted Heating 
More challenging to create comfort zones, though still possible  

Ducts inside the insulated building envelope can be challenging to design and may occupy space that could otherwise be used 
How Does a Ductless Heat Pump Work? 
As the name implies, ductless heat pumps operate without ductwork. Instead, small refrigerant lines connect the outdoor condenser to multiple indoor air handlers. Air handlers can be installed anywhere in your home and each unit is controlled separately, rather than by one central thermostat. 
New developments in ductless technology provide options for controlling each unit through a wireless app on a smartphone or computer. One of the benefits of ductless technology is in its name—"ductless".  With this technology, we do not have to be concerned with ductwork in harsh environments, since there is no ductwork.
Pros of Ductless Heat Pumps 
Easy to create comfort zones 

Indoor ductless air handlers can be installed anywhere 
Cons of Ductless Heat Pumps 
Indoor air handlers are visible and can detract from aesthetics, depending on the style

Cannot control the entire system with one thermostat 

Filters need to be cleaned regularly 
Addison Homes Can Help You Choose Between Ducted & Ductless Heating 
Ducted and ductless heating and cooling systems can both be incredibly energy efficient and contribute to a Healthy, HighPerformance Home. When designed, sized, and installed properly, either option will provide years of lasting comfort in your new home. The healthy home builders at Addison Homes can help you evaluate the pros and cons of the various heating and cooling choices and recommend a solution that will meet your air quality, comfort, and energy efficiency needs the best. 
Addison Homes is not your average home builder—we design and build homes that maximize home efficiency, comfort, and health using locally sourced materials and sustainable building practices. We build to our clients' specific preferences, all while ensuring the highest energy efficiency and indoor air quality standards are met. Thinking about building your dream home in Seneca, Greer, Clemson, Easley, Lake Keowee, or Greenville, SC? Give Addison Homes a call today! 
Build a home that maximizes comfort, efficiency, and health. Call Addison Homes today at 864-848-2667 or contact us online to get started.