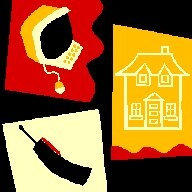 Addison Homes has added a powerful, web-based client portal to the tools we use to build healthy, high-performance homes. The portal is designed to enhance customer service via streamlined information flow and improved builder-client communication.
This user-friendly system provides clients with easy access to every detail of their new home's construction process. Whether at home, on the road, out of town or even out of the country, clients can log-in to review and/or update their selections and provide electronic approvals. This keeps the project on schedule – and on budget – while fostering less-stressful decision-making.
Clients can also stay current on financials, schedule meetings, check daily site progress and view photos. Most important, they can ask questions in an organized, highly responsive format.
Once construction is complete, the client portal provides a place for warranty-related questions and requests.
Building a home is a complex process – and this new portal is one more tool in our box to keep clients up-to-date every step of the way. Communication is key to a 'no surprises' experience that's free from unexpected costs or frustrating delays. The portal's interface is straight-forward, organized and accessible, making it easy to keep everyone on the same page.