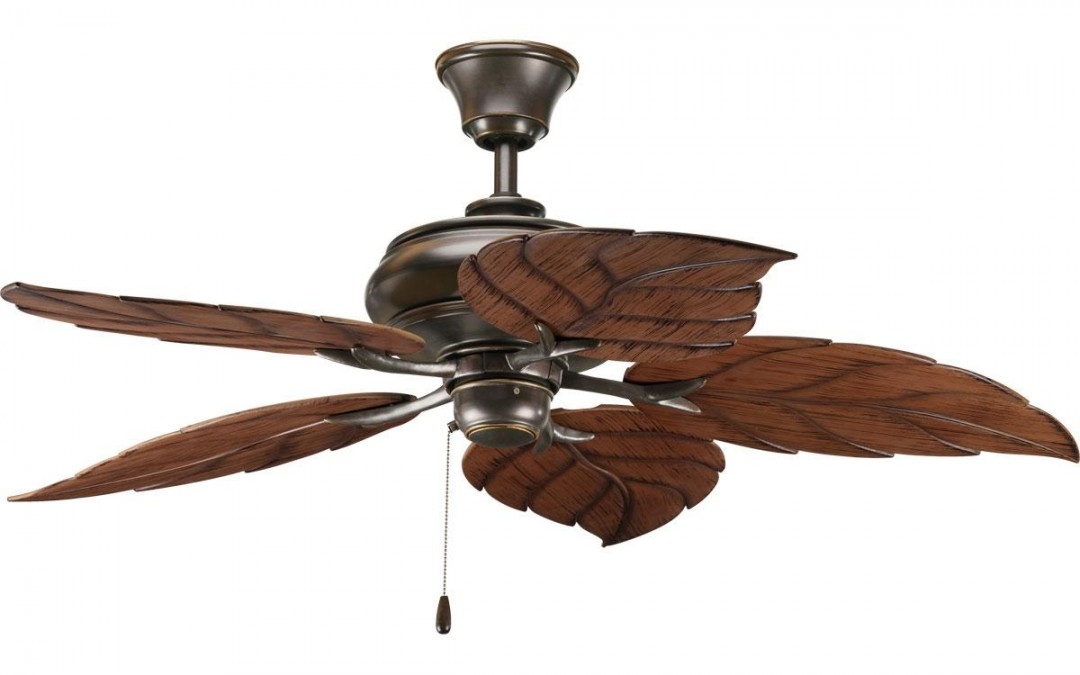 Progress Lighting
:
1. CEILING FANS LOWER ENERGY COSTS: Ceiling fans can help lower your electric bill by up to 30-40%. While they don't actually decrease the temperature of a room, the draft makes the room feel cooler – allowing you to raise the thermostat and be just as comfortable.
2. CEILING FANS ARE A STYLE-DRIVEN ACCESSORY: Ceiling fans are available in a variety of sizes, styles and finishes to complement your unique interior style. Fans are more than just functional; they can serve as a statement piece or focal point of a room.
3. CEILING FANS OFFER VERSATILITY FROM ROOM TO ROOM: Whether a living area, bedroom, screened-in porch or kitchen, ceiling fans contribute to an enjoyable environment in almost any room. Plus, the more fans used throughout the home, the greater the savings on your energy bill.
Ceiling fans with lights contribute to the layered lighting design of a room. Select a fan with a built-in light, or install a fan light kit, for general illumination benefits.
5. CEILING FANS ADD YEAR-ROUND VALUE: Ceiling fans create a comfortable living environment any time of the year. The draft from a ceiling fan makes a room feel cooler during warmer months; change the direction of the blades and ceiling fans can be used to circulate warm air during cooler months. By running the blades clockwise, ceiling fans push warm air down from the ceiling without creating a draft.
Addison Homes partners with Progress Lighting to bring you the latest ceiling fan designs and offer you all the functional benefits these units have to offer. Visit the Progress Lighting website or connect on social media for more information, design tips and inspiration.