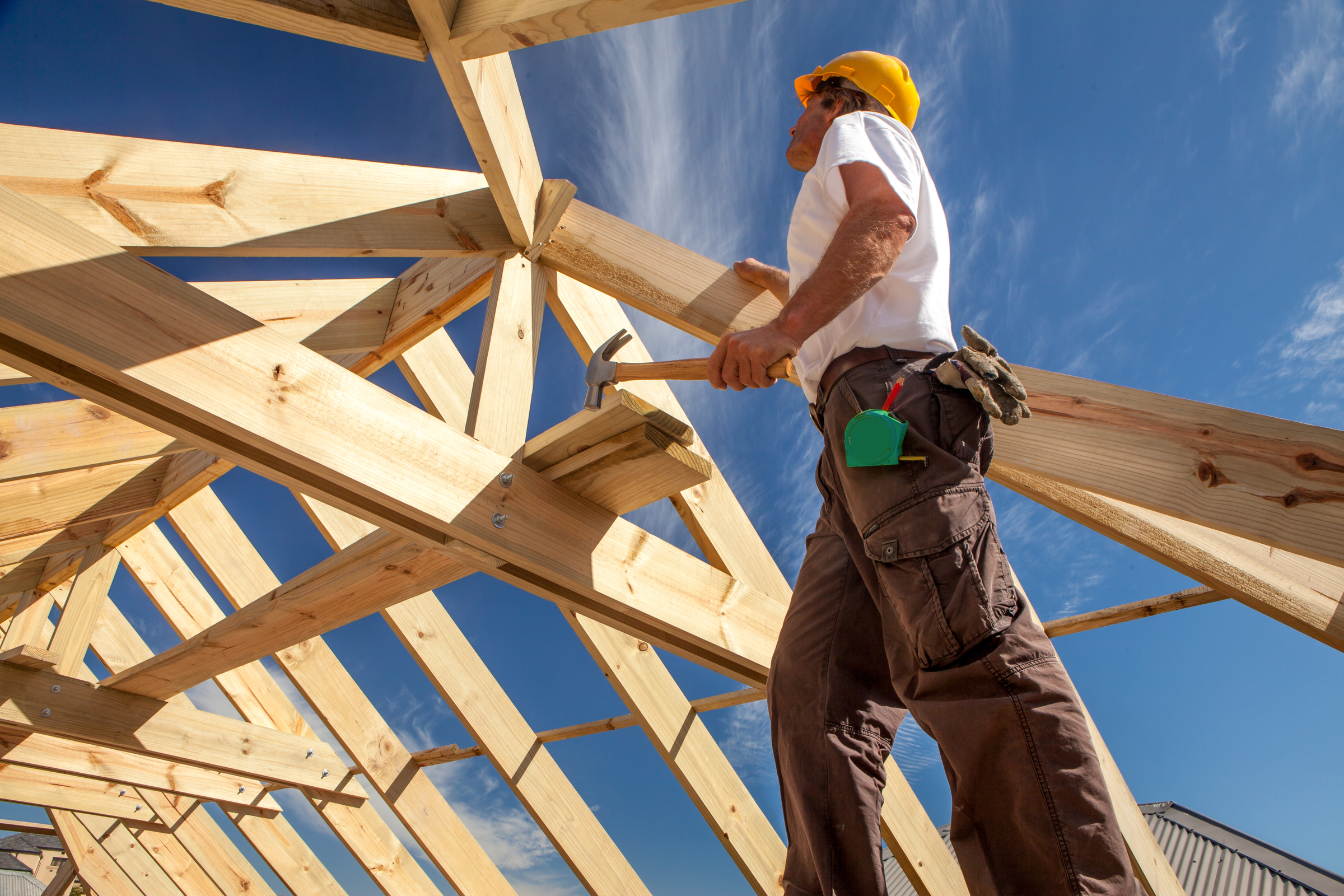 There are few times as exciting as deciding to build a new home. Taking the opportunity to build a property to suit your exact needs and specifications is a smart and practical investment!
At Addison Homes, we've partnered with many families in Greenville who are ready to build the home of their dreams at any budget, so we understand how important it is to choose the right builder for your project.
In this blog, we'll review the top 5 qualities to consider when reviewing your contractors options as you build a new Easley, South Carolina home.
1. Experience in Your Geographic Area
There's a lot to consider when building a home, but the only place to start is with your foundation. Have you ever taken a day to dig around in the South Carolina dirt? We have — and believe us when we say — not all ground is created equal! 
How a foundation is constructed will differ based on the sediment that will support your new home, and the environment that surrounds it. You want to be sure your contractor is fully informed before starting the building process, or your dream home could quickly turn into a nightmare.
2. Options Available for Customization
Some home builders in Greenville county,  SC only offer a selection of pre-designed model homes that are cost-effective to replicate on your land. While this can be a strategy to make costs appear low, this style of cookie-cutter home production can incur extra costs in the long term because they do not take your land, family's specific needs, or long-term home performance into account.
At Addison Homes, we prioritize customization for every project we do so you can design a home that will not only suit your needs now, but years into the future. Perhaps you plan to have someone with mobility challenges move into your home with you 10-15 years into the future. We can work with you to ensure that you have at least one easy entryway without stairs, as well as bedroom, bath, and dining access on the first floor without interrupting your home floor plan. 
Interested in solar but feeling unsure about solar panels? Addison Homes offers solar shingles that look just like normal roofing shingles for aesthetic design and functionality.With over 19 years of experience, you can rest assured that Addison Homes has a solution to any challenge!
3. Commitment to Home Performance
As one of the best custom home builders in South Carolina, you can trust Addison Homes to build you a Healthy, HighPerformance Home. But what does this mean for your home and family, exactly?
A Healthy, HighPerformance Home from Addison Homes checks every box of our own criteria for excellence, including:
Tailored design to suit your specific needs

Optimum performance for efficiency, lower utility bills, health6 air, and more

Aligns within your budget

Higher long-term value

Built to advanced standards like ENERGY STAR, EPA Indoor airPLUS, WaterSense, and Zero Energy Ready
4. Warm Reception to All of Your Input
This is your home! The best home builders in South Carolina will welcome your involvement at every step of the process because they want you to love your home for a long time — maybe forever!
At Addison Homes, we believe in the importance of transparency. After we've established the floorplan of your future house, we begin the construction and engineering phases. Our engineers will digitally create your custom home so you can get the lay of the land before we even break ground. At this point, you can select all your preferred finishes and features for your Healthy, HighPerformance Home and prepare for building. Learn more about our process here! 
5. Investment in Building Homes for the Future
Creating Greer, SC custom homes is no small task, and your builder should be prepared to make your investment not only work for you, but last a lifetime with minimal need for renovation.
Prefab homes here in Greenville, SC can be built for relatively little investment, but lack certain elements that can save you thousands of dollars over the lifetime of your home. Addison Homes builds properties to satisfy our own high specifications, but we also build to meet criteria for national certification programs.
By going the extra mile in developing and executing your South Carolina home plans, we can ensure that you won't only enjoy a stunning home — you'll enjoy comfort, energy efficiency, durability, and a healthy environment too, all because you did your research and selected a quality builder.
Get started on your Healthy, HighPerformance Home today! Call 864-848-2667 or contact us online.