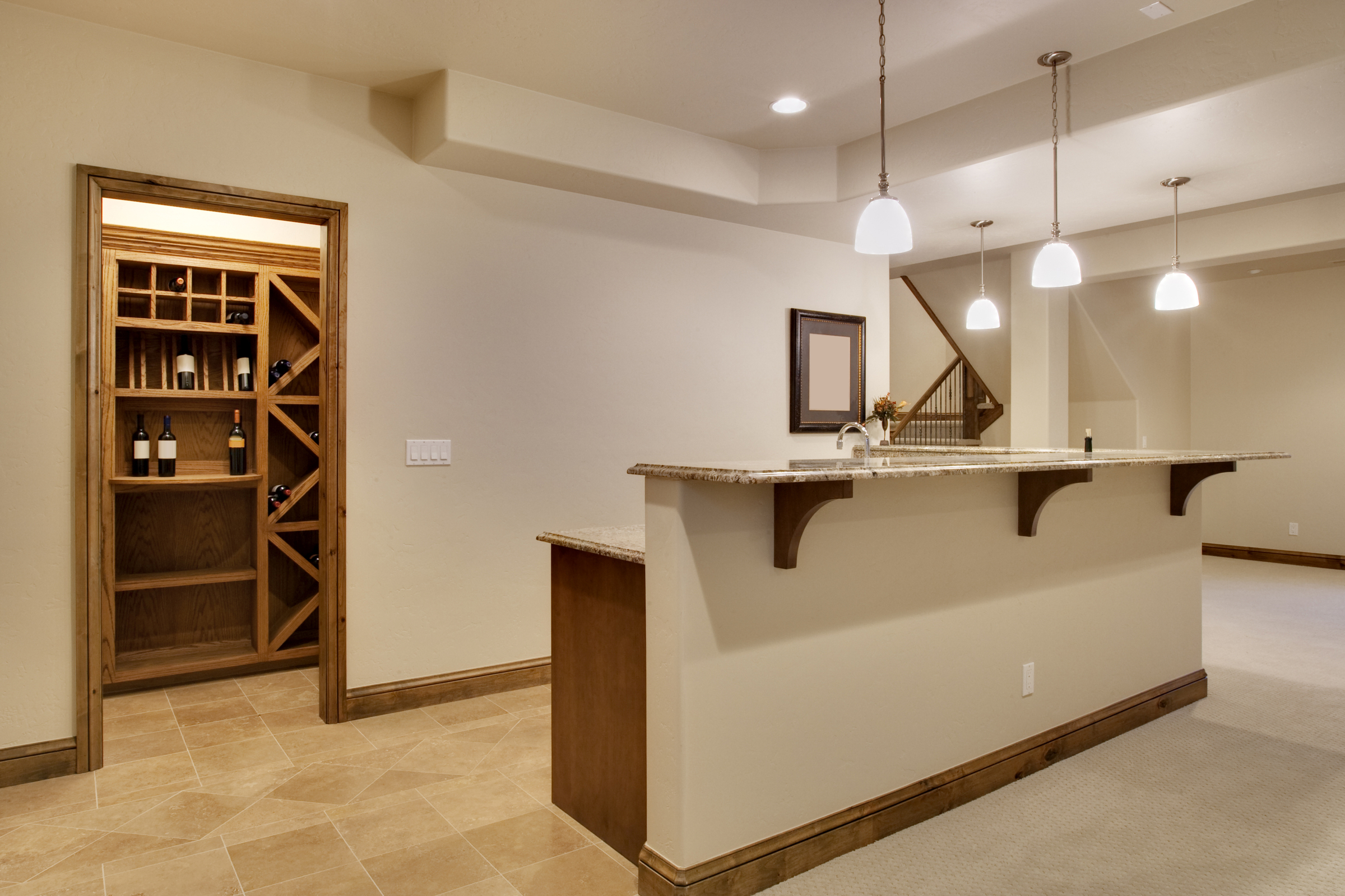 Does your family need extra space to spread out? Adding a basement to your new home may be the perfect solution. Many of the home plans we offer here at Addison Homes include basements, allowing you to add additional living space to your new house. 
If you're thinking about including a basement in your new South Carolina home, consider these five basement layout ideas from the home builders upstate SC homeowners trust: Addison Homes. 
1. Add Extra Bedrooms 
Whether you need an additional bedroom to accommodate your growing family or you'd like to have a private guest room so you can invite friends and family to spend the night, your basement is the place to put it! We offer South Carolina house plans that can accommodate one or two additional bedrooms in the basement. 
2. Include a Basement Bathroom 
No matter what you plan to use your basement for, including a bathroom in your basement's design is a great idea. If you plan on using your basement as a hangout space for your kids and their friends, having a separate basement bathroom will help keep them contained. Or, if you want to build a downstairs guest suite, a basement bathroom will give your visitors a private space to enjoy during their stay. Here at Addison Homes, we offer several home plans that include basement bathrooms. 
3. Build a Basement Bar  
Want to be the best entertainer in the neighborhood? Build a bar in your new basement! You'll be able to host parties, game nights, and more while showing off your beautiful new home. Our finished basements are bright, open spaces that you'll love to entertain in. 
4. Create a Dedicated Home Office 
Working from home can be virtually impossible without a quiet, dedicated space to get things done. Your new basement can provide the home office you've been dreaming of and help you avoid distraction during the workday. 
5. Set Up a Media Room
Whether you're a movie buff, you love to game, or you want a place to display your vintage record collection, a basement media room is exactly what you need. The Greenville builders at Addison Homes can help you create the perfect setup for your basement media room when you choose us to build your new SC home.
Looking for Custom Home Builders in Greenville SC?  
Building a new home is an investment that should serve your family well for decades to come. Addison Homes can make sure your new home is everything you dreamed of and more. We build healthy, durable, energy-efficient homes that are designed specifically with you and your family in mind. Our floor plans are flexible and we can help you select the perfect options for every room in your new home, from the basement up! Check out our gallery for inspiration, and reach out today to learn more about our process. 
Learn more about building a custom home from the best builders in Greenville, SC. Call Addison Homes at 864-848-2667 or contact us to learn more.